Personalize Your Run 4 Hope 2017 T-Shirt
Once you have completed your registration, please fill out the form below with your (the registrant's) information and upload the photo you would like printed on the back of your Run For Hope t-shirt. Please submit a separate form for each t-shirt you would like to personalize.
If you have any issues uploading your information, please contact Shannon Boren at (310) 473-1511 or email shannon@ourhouse-grief.org.
Please use the following image as a template for how your finished t-shirt will look. The underlined words and image will be replaced with the information you enter.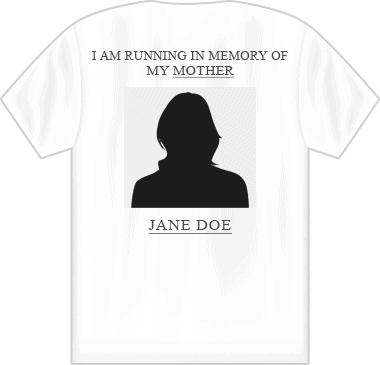 Save