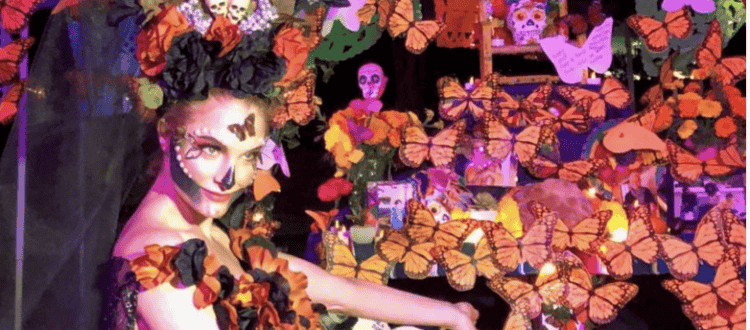 Celebrando Día de los Muertos durante la Pandemia del Coronavirus
El Día de los Muertos es una conmemoración de dos días que se celebra en la comunidad Latinx desde tiempos antiguos en México y América Latina. Cada año, el 1 y 2 de noviembre, familias y amigos se reúnen para celebrar y rendir homenaje a las memorias de sus seres queridos que han muerto. Aunque las celebraciones modernas del Día de los Muertos varían de país en país, la creencia sigue siendo que en estos días los muertos y los vivos están conectados como uno solo.
Uno de los aspectos más reconocibles y significativos del Día de los Muertos es el altar que consiste en ofrendas como: flores de cempasuchil, velas, calaveras de azúcar, pan de muerto, alimentos y bebidas que disfrutaban los difuntos, así como fotografías y objetos personales de los que han muerto. Tradicionalmente, los familiares y amigos visitan el cementerio para limpiar y decorar la tumba de su ser querido con ofrendas. Al ofrecer las ofrendas, se cree que esto motivará al alma de su ser querido a visitar a los vivos mientras escuchan las oraciones de sus familiares/amigos, huelen el aroma de las flores de cempasuchil y sus comidas/bebidas favoritas y se unen a la celebración. Mientras se aproxima el Día de los Muertos durante la pandemia, hay algunas formas alternativas de celebrar y honrar las memorias de sus seres queridos que han muerto mientras practican el distanciamiento físico y continúan dándose cuenta del significado del Día de los Muertos:
– Creando un altar familiar en su casa que incluya los artículos de ofrenda habituales: Flores de cempasuchil, pan de muerto, calaveras, velas, papel picado, artículos personales y fotografías de los fallecidos y sus comidas y bebidas favoritas.
– Preparar recetas familiares tradicionales y comidas favoritas del ser querido con los miembros de su hogar
– Creando y decorando el altar con piezas de arte como papel picado y/o páginas para colorear de calavera.
– Tocar música en su casa que su ser querido disfrutó
– Participar en una celebración virtual del Día de los Muertos
– Escriba una carta a su ser querido y colóquela en la ofrenda
Cuando celebres y honres la memoria de tu ser querido de forma significativa, creativa y segura en el Día de los Muertos durante el COVID-19, recuerda que tienes que acudir a otros para obtener el apoyo que necesitas.
Para más información sobre el duelo en Adultos y Niños/Adolescentes en español, visite nuestras páginas de duelo en español y para grupos de apoyo o recursos de duelo en español, llámenos al (310) 231-3196.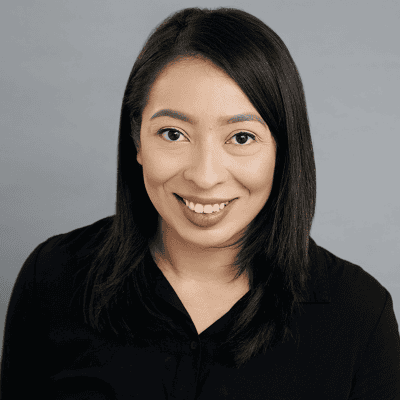 Brenda Hernandez, MA, MFT is the Spanish Satellite Program Coordinator at OUR HOUSE Grief Support Center in Los Angeles.
She serves as the first point of contact for callers seeking grief support services from OUR HOUSE. She also leads grief support groups in Spanish and is an advocate for underserved individuals in the Latino community.