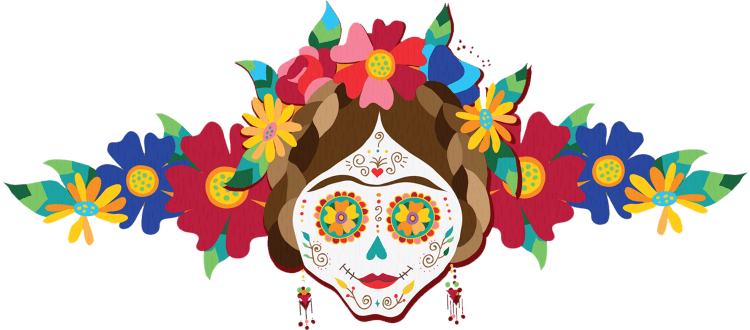 What is Dia de los Muertos or Day of the Dead?
Dia de los Muertos — Day of the Dead — is a holiday celebrated on November 2 in South and Central America and most strongly associated with Mexico, where the tradition originated with the Aztecs. Many people associate Dia de los Muertos with vibrant colors, painted calavera (skull) faces, altars, and most recently Disney's Coco, however, there is more meaning behind this lively celebration. As Dia de los Muertos evolved, this day became more about celebrating and paying homage to the lives of family members of all generations who have died. The most common traditions that Latinos practice on this day are creating an altar with ofrendas (offerings) such as candles, marigolds, and favorite foods/drinks of the dead, among other meaningful items. It is important to acknowledge that because the Latino population is diverse (Mexican, South or Central American, Cuban and Puerto Rican), their rituals/traditions may be slightly different among each culture. However, the belief remains the same: that by offering the sacred items on Dia de los Muertos, the dead and alive will be together as one.

Although Dia de los Muertos is a lively celebration observed by the Latino culture, death and dying is yet a difficult subject. There are numerous barriers that prevent Latinos from accessing and utilizing community resources, and the most frequent one is stigma. Seeking help or some other kind of support is frowned upon; after a death, many Latinos rely heavily on their values and traditions. Some of the key cultural values include: familismo, tradicionalismo, and fatalismo. For Latinos, family, whether immediate or extended, play a vital role in the grieving process. Family support during this difficult time is the primary source of emotional and physical support. This strong bond is known as familismo, the value of family over individual or community needs. Relying on family demonstrates loyalty and respect. Tradicionalismo is the need to remain loyal to their cultural and religious traditions and a way to maintain cultural values that can be passed on from generation to generation. This even includes the expression of grief, as well as the rituals that take place from the time of the death to the wake, to the burial and the days following a death. These death rituals are highly influenced by religion and spiritual beliefs. This is known as fatalismo: a strong sense of spirituality and a deep belief in God. Latino families cope with the death by praying several prayers as a way to help the soul of the person who died to be at rest and find their place in heaven.

Every culture has its unique and personal ways to express their grief. In the Latino culture, grief is influenced by cultural values and traditions. At OUR HOUSE Grief Support Center we provide grief support groups in Spanish and are sensitive to the key values of Latino culture. We help Spanish-speaking individuals express their grief in ways that are comfortable and culturally sensitive.
For the third year in a row, OUR HOUSE Grief Support Center and its Spanish Satellite Program will be participating in the Hollywood Forever's 20th Annual Dia de los Muertos celebration on November 2.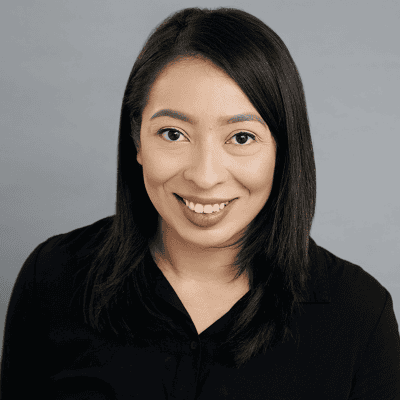 Brenda Hernandez, MA, MFT is the Spanish Satellite Program Coordinator at OUR HOUSE Grief Support Center in Los Angeles.
She serves as the first point of contact for callers seeking grief support services from OUR HOUSE. She also leads grief support groups in Spanish and is an advocate for underserved individuals in the Latino community.